hand care
Libra Hand Cleansing Gel
30ml of love
98 % natural origin ingredients
Description
Libra is the seventh Zodiac sign. 
 
People born under the sign of Libra are calm, honest and sociable. 
 
They need balance and thrive in harmonious environments. Their favourite sports activity is to lay curled up in bed on a Sunday morning.

A balanced scent (just like the Libra's personality) with notes of pear, coconut milk, white flower, and universal harmony.

Estimated delivery on (predicting...) ✌️
Other perfumes
Perfume selected — Libra
Benefits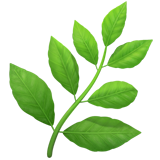 Clean ingredients

vegan

travel size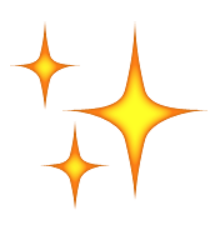 your prediction on the back of the bottle
How to use

Dab onto your skin an equivalent of a pinch of rainbow.

Rub your hands for 10 seconds
Our magic ingredients
Rich in vitamins, minerals and amino acids, aloe vera has magical softening and moisturizing properties for the skin.
Natural cassava alcohol used to clean your hands at intergalactic speed.
List of ingredients:
Safe synthetic ingredients
Alcohol / Denatonium Benzoate
Natural cassava alcohol, used to clean your hands at intergalactic speed
Water works as a solvent, meaning it is used to dilute the formula (and as your tree hugger of an uncle would say: "Water is life!")
Parfum (Fragrance) / Hexyl Cinnamal / Linalool
This is our Libra scent. Its ingredients have been selected by our Noses to bring out a balanced scent with notes of pear, coconut milk, white flower and universal harmony.
Glycerin / Propylene Glycol / Aloe Barbadensis Leaf Juice Powder
Moisturizing agents, selected because they make the hands softer than a baby unicorn
Acrylates/C10-30 Alkyl Acrylate Crosspolymer
This is a polymer (a molecule made up of several small particles: the monomers). Polymers like both water and oil: they are responsible for the gel texture, and stabilize the formula.
Adjusts and stabilizes the pH of our gel (just like Mr. Albert, your chemistry teacher, taught you)
A derivative of vitamin E, it protects the skin against external aggression by keeping it supple and hydrated
It moisturizes your skin and helps keep it soft and smooth (like a baby unicorn)
Microcrystalline Cellulose / Sucrose / Zea Mays (Corn) Starch / Maltodextrin / Hydroxypropyl Methylcellulose / CI 77510 (Ferric Ferrocyanide)
These tiny, love-filled colorful beads take care of your hands. They are not microbeads, so they are harmless to the environment
Potassium Sorbate / Sodium Benzoate
Nice, gentle preservatives: they allow your product not to deteriorate too soon
This dye gives our gel its color (we've selected the most beautiful color of the rainbow)
Frequent questions ask
Are the beads in the bottle made of plastic?
No, they are emollient beads (they're better, and prettier) designed by Merci Handy to soften your hands during and after use. You're welcome!
Are the Merci Handy gels suitable for children?
Our product is made up mostly of alcohol, which can be irritating, especially to children.
Is this product effective against viruses?
Our sprays are mostly made of alcohol, which is known for its cleaning and disinfecting properties. However, we cannot claim effectiveness against bacteria and viruses since they are cosmetics and not biocides.
Can I drink the gel? It smells so good!
Unfortunately, drinking our gel or using it any other way than to clean your hands is medically, surgically and dermatologically forbidden. Don't let us down, babe.
Are Merci Handy products tested on animals?
Our products comply with the European regulation 1223/2009 and are therefore not tested on animals. We also refrain from selling our products in countries where animal testing is mandatory (e.g. China). We may love unicorns, but we love all the other animals just as much...
Top
All ingredients
Alcohol, Aqua (Water), Parfum (Fragrance), Aloe Barbadensis Leaf Juice Powder, Glycerin, Propylene Glycol, Acrylates/C10-30 Alkyl Acrylate Crosspolymer, Aminomethyl Propanol, Mannitol, Microcrystalline Cellulose, Sucrose, Zea Mays (Corn) Starch, Denatonium Benzoate, Tocopheryl Acetate, Maltodextrin, Hydroxypropyl Methylcellulose, Potassium Sorbate, Sodium Benzoate, Linalool, Hexyl Cinnamal, CI 42090 (Blue 1), CI 77510 (Ferric Ferrocyanide).
hand care
Libra Hand Cleansing Gel